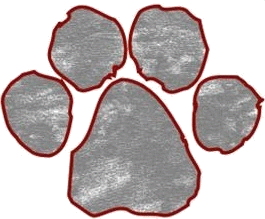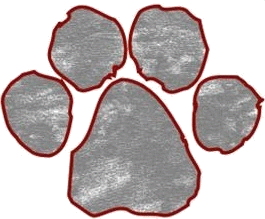 WE ARE HIRING ~ KENNEL ATTENDANT
Please note our Boarding is full for the following dates:
August 23rd-26th
September 4th, 9th, 16th,17th, 22nd, 23rd, 29th
October 7th
*New pricing in effect as of June 14th, 2021*
One Dog:
Two Dogs:
Three Dogs:
$50
$90($45/dog)
$111 ($37/dog)
Rates are per Calendar Day
(Any part of any day)
Our Cancellation Policy:
We require that you give us at least 72 Hour notice for non- holiday times and 14 Day notice for any times that are in high demand. That includes school vacation times, summer months & holidays​.
Dogs of any breed, age, size, or temperament
We welcome you to come and visit our unique location. Simply call or email us for an appointment.
​
​
We understand that your pet is an important member of the family and we will make sure your pet has the best of care while staying with us. Since we have an extensive dog behavior and training background rest assured your family member will be handled with care.
Their own private suite

Their own covered run that they can go outside into anytime they please (weather depending)

Their inside area has unique kennel decking to keep your dog comfy and cool during their stay

Cozy blanket provided before bedtime

Fresh supply of water

Heating/AC when appropriate

Clean area that is sanitized daily and as needed. Some older pup need special attention and that's ok :).
Boarding always includes one group playtime or one on one play time depending on your dogs need. We believe that all dogs need to get outside to play in our huge fields. We think that's why dog's love Clark's.
​
Note: Our play times are always staff supervised however, dogs do play with their mouths and paws, so nicks and cuts can happen. If your dog gets hurt or sick and we determine a veterinarian is needed, we will call you first but if we don't get hold of you we will act in the best interest of your dog. All fees will be passed on to the owner at pick up time.

We provide Bil-Jac Fresh Frozen dog food which we have used for my own dogs for 25+ years. However, if your pet is on a special diet or has a sensitive stomach, feel free to bring your own food. We will serve your dog's food twice a day.
​
If you do decide to bring your pup's food from home, please keep these considerations in mind:
​
Space does not allow us to accept large bags of food.

Please bring the amount needed for the stay plus one or two days extra.

Place it all in a zip lock bag or a tupperware container and we will mark it for your dog.
Want to make a reservation with us?
We fill up VERY QUICKLY, especially around the holidays and summer months!
Please make your reservation well in advance for your next vacation or whenever the need arises. We want to be able to care for your four legged family member.
ALL CLIENTS ARE ASKED TO USE OUR "PETEXEC" CLIENT PORTAL TO MAKE RESERVATIONS.
​
​
​
​
​
75% Deposits Cash or Check dropped off or Online
Please Read the Boarding Email for all details
If you have any issues contact us
Email: frontdesk@clarksdogkennel.com
Voicemail: 508-234-9385
We will respond in 24 - 48 hours
Except Weekend & Holidays
​
​
​
​