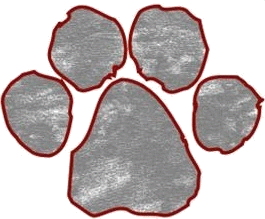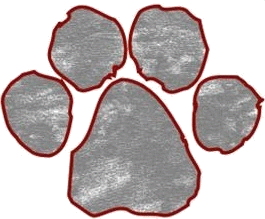 WE ARE HIRING ~ KENNEL ATTENDANT
Please note our Boarding is full for the following dates:
August 23rd-26th
September 4th, 9th, 16th,17th, 22nd, 23rd, 29th
October 7th
Dear Dog Lover:
What is important to me as the owner of the kennel is to make sure our clients are informed and know what to expect from us upfront. That is the purpose of
providing policies and regulations to you as a fellow dog lover. I am proud of our facility and care a great deal about our four legged clients who stay with us.
- Beth Trfero, Owner
Health & Safety:
Our playtimes are always staff supervised however dogs do play with their mouths and paws, so nicks and or cuts do sometimes happen. Sometimes dogs run and play here so hard they get really tired or sore. When we see this we have them chill with the little dogs. Dogs may get hurt or become sick (GI upset) & we evaluate the dog and decide if a veterinarian is needed. At the same time we need for you to communicate any health issues. Especially if a GI issue rises up prior to boarding please let us know. Diaharea can cause dehydration which is serious and a dog should not be boarding who has a loose stool because of this.
We also highly recommend elderly dogs remain at home with a pet sitter especially if this would be their first time or a rare occasion for an elderly dog to be boarded. It's different if your dog is a long-time client of Clark's and we are their extended family. They are used to us and we know what their needs are.
​
If a veterinarian is needed we will call you first but if we can't get a hold of you we will act in the best interest of your dog. Typically this involves us contacting your vet and discussing the situation. If it is an urgent matter we have arrangements with a local vet who will take care of emergencies. All medical fees will be passed on to the owner at pick-up time. (This is why we want to have the emergency contact be a local person not traveling in case there is an emergency.)
​
We strongly suggest that when you go on vacation that you let your vet know you are leaving your dog with us. Due to HIPAA laws you need to let them know they have permission to share your dog's health information with us.
Contacting Us & Reservations:
Please take note that we do not have a receptionist. We let all calls go to voicemail and return the calls throughout the day. E-mails get checked at the end of the day. If you don't get a reply, call and leave a message to that effect. We typically will reply within 24 hours except for Sunday and holidays.

If you have an emergency or need to book for the next day calling us is best. We will always update the message on our answering machine if boarding is full or post on our Facebook page. We fill up quickly so please plan ahead & review our cancellation policy.
Boarding Cancellation Policy:
We require that you give us at least 72 Hour notice for non-holiday times and 14 Day notice for any times that are in high demand. That includes school vacation times, summer months (Memorial Day to Labor Day) & holidays​. If we are unable to fill your spot, you will then be charged 75% percent of your boarding reservation.
​
Daycare Cancellation Policy:To maintain your keep your spot you will be charged monthly in advance for your assigned day(s) whether your pup can make it or not. If we close daycare on your assigned day or if your dog is out due to medical reasons you will not be charged.
​
Required Release: Every Client is required to initial & sign the "Policies and Release from Liability Agreement". Please carefully review this attached document. All clients must agree to sign this to use Clark's Dog Kennel, LLC Services. To sign it electronically this documents please Go to the Top of this page and click on PetExec Portal and the form is there for you to sign. Please Note that you may view and print a copy below. But we need you to sign it electronically in the Owner Portal .
​