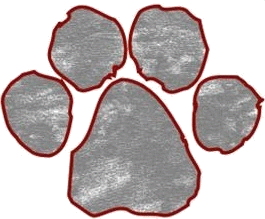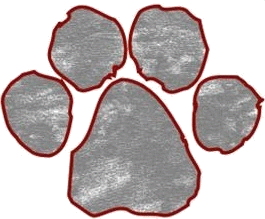 WE ARE HIRING ~ KENNEL ATTENDANT
Please note our Boarding is full for the following dates:
August 23rd-26th
September 4th, 9th, 16th,17th, 22nd, 23rd, 29th
October 7th
Dogs of any breed, age, size, or temperament
Evaluation Day:
DDC Rate:
Puppies:
*New pricing in effect as of October 15th, 2022
*
​
Mon - Fri:
7 AM - 9 AM
4 PM - 6 PM
​
​
Our daycare is designed to give your dog a fun and safe environment which gives you peace of mind. Say goodbye to being cooped up at home all day. Your dog can play and exercise throughout the day in our large outside play areas, supervised by our trained staff.
Supervised outdoor play groups

Good behavior and manners encouraged with positive reinforcement

Swimming in the kiddie pools

(during the summer months)

Playing Ball

Lounging in the shade

Safely socializing with other pups

Cuddling with the staff

Nap Time in between play sessions

Treat Breaks (Please advise us of any allergies)

Working on behaviors with distractions ​
Dogs are not normally fed meals during daycare visits. We do, however, give treats.
Please advise us of any allergies or dietary restrictions. We will administer medications if requested*
​

For Doggie Daycare we require an evaluation day. Evaluation day is $45 and it is a full day of daycare.
Your dog's evaluation day gives us an opportunity to meet your dog, have your dog meet us, and allows him/her to check out our environment in a safe, calm, and relaxed way. They also get to meet our "pack" slowly and safely to make sure that they are comfortable and happy with the other dogs.

Evaluation day also helps us get a better feel for your dog to make sure he/she will fit in with the pack. We have a small daycare pack, which means space is limited in our program. But this allows us to learn each dog's specific needs and personality, ultimately creating a more close knit pack.
​
Just because your dog has gone to another daycare does not mean they will be a good fit with our pack. Also, just because your dog has been kicked out of another daycare doesn't mean he or she will not fit into our daycare program here.
After the evalution day we will let you know how your dog did. We may suggest the dog come a few more times to really get a feel for how your dogs will do. It takes time for all dogs to adjust to a new environment and we want to give each dog a chance to adjust to us and our pack.
PLEASE NOTE: We currently have a waitlist.
Dogs that start Doggie Daycare are not required to be spayed or neutered, unless we notice behavioral issues, at which point we would required them to be fixed.
Females: Cannot come to daycare during
their heat cycle. If we notice negative behavioral changes due to hormones:
You will be informed and then asked to not come back until she is spayed

Once she is spayed, she will be re-evaluated for Daycare
Male: Can stay in our daycare program until we see any negative behavioral changes, in which case:
You will be informed and then asked to not come back until he is neutered.

Once he is neutered, he will be re-evaluated for daycare.

​
The Daycare Pack will go out for two play times, one in the morning and one in the afternoon..
Our play times are always staff supervised however, dogs do play with their mouths and paws, so nicks and cuts can happen. If while here your dog get hurt or becomes sick we determine if a veterinarian is needed. We will call you first but if we don't get hold of you we will act in the best interest of your dog. All fees will be passed on to the owner at pick up time.
​
We try our very best but there are risks at any daycare. We are upfront about and require each client sign a waiver accepting our policies.
Click below to read & sign
our required policies and waiver form
(Please bring with you when you start daycare or boarding).