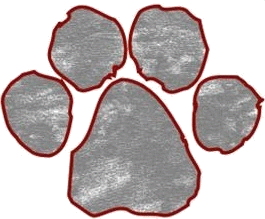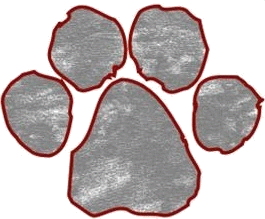 WE ARE HIRING ~ KENNEL ATTENDANT
Please note our Boarding is full for the following dates:
May 26th and 27th
June 17th, 24th, 25th, 30th
July 1st-8th, 15th, 16th, 29th
August 5th, 6th, 12th, 28th, 19th
Pricing varies upon breed, size, condition of coat, and temperament.
We welcome you to come and visit our unique location. Simply call or email us for an appointment.
For more information or to book your dog's appointment, please call or email:
508 234-9385 ext. 2
All of us here at Clark's is so happy to have Sean Brady, Professional Groomer, open his Dog Spa here. What your dog will receive is much more than just a groom! It is a special day for your dog that is all about them. When your dog comes in for a "Spa Day," Sean's goal is to make them feel safe, comfortable, and happy while they are getting cleaned and styled! Sean has been a professional groomer for over 8 years. In fact, he's been grooming Beth Clark's dogs Cisco and Tippy for over 2 years and she loves his work. But just as important he is simply the best at making all of the dogs feel pampered and special.
​Grooming or a 'Spa Treatment' as we like to call it, is available by appointment. It is also offered while your dog is here for boarding & daycare.
Small or tall, smooth or fluffy we groom them all!
​
A Spa Treatment:
Brush-outs

Shampoo (complete with a massage in the tub)

Hair Cut

Nail trim

Ears cleaned

Lots of love for your dog
​
Add On Services:
Nail Dremmelling - Gets nails even shorter with a smoother finish

The Furmanotor AMAZING De-Shedding treatment!
​
Dogs need to be groomed their entire lives so it is very important to get them familiar with grooming at a young age. Carrie our groomer takes the extra time your puppy deserves to teach them that grooming is a positive and happy experience!
For a puppy's first (and second, third and even fourth and however long it takes) groom we use positive reinforcement and repetition to help your puppy learn to love being groomed. By the second or third groom we hope to have your puppy pulling you in because they are so excited to be here! We want them to love being on the table, learn how to walk up and down the ramp to the tub (which is very helpful for a puppy who is going to be big), enjoy their baths, being brushed and blow-dried.
Teaching puppies to stand on the table for a haircut and nail trims when they are young can make such a big difference for all of the grooms they have for the rest of their lives!
Grooming Drop Off & Pick Up:
​
Tuesday- Friday:
7 AM - 9 AM
4:30 PM - 6 PM
​
Saturday:
8 AM - 9 AM
4:15 PM - 5 PM
​
Vaccination Requirements:
Rabies

Distemper

Parvo

Bordetella* (*needs to be given a week in advance and every 6 months).

New clients should have a negative fecal test that includes a test for giardia within the last year

Year round flea and tick prevention.
ALL MUST be up to date or your dog will not be allowed into the kennel.
Please consult with your vet regarding these vaccines and fecal tests. Your Vet may fax the records to (508) 809-7515.